Lapeer County, Michigan Real Estate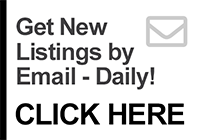 Specializing in Real Estate, in and around Lapeer County, Michigan
MICHPRO REALTY, LLC is a full service independent real estate brokerage, created solely to provide first class service to our sellers and buyers. The quality of our service and achieving our client's goals, is what is most important to us.
With MICHPRO REALTY, LLC you will get as good or better marketing exposure as you would get with the large franchise brokers, without the added bureaucracy, or additional brokers fees.
Sellers can expect us to show you how your home compares to similar homes on the market, and what we can do to make your home stand out. Then we'll market your property to make sure home buyers will find out about it. Finally, we'll help you in the negotiations and oversee the whole transaction to a smooth closing. See more on our Sellers page.
Buyers, you will get our commitment to put your best interests first. We'll help you find a home in the price range and neighborhood that you are comfortable with. We'll help you with contract negotiations, arrange for inspections and any repairs, locate a mortgage lender, and title work. All the way up to closing, we'll be the point of contact for you and the many other parties involved. See more on our Buyers page.
Featured Real Estate Listings